We dedicate to design, supply and service for oil extraction workshop, the turn-key oil projects scope from 100t to 6000t per day. Main equipments of oil extraction:

(2)Desolventizer

The DTDC is made up of 5 layers. The main functions are: the top layer is designed for Pre-heating Wet Meal to reduce moisture condensing. The 2nd layers is designed for Desolventizing by means of steam penetration. The 3rd layer is designed for Toasting the Desolventizing meal in order to remove solvent in Wet Meal completely. In 4th layer, hot air is blown in to remove moisture of meal, It's for Drying purpose. And in 5th layer, blowing cold air to low down meal temperature, so we also called it as 'Cooling layer'. After all these steps, the meal is sent outside of the oilseed extraction workshop to Meal Storage House by dried meal conveyor.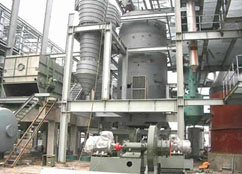 Desolventizer
AGICO is the main supplier of oil extraction, who have specialised in the design and manufacture of oilseed extraction.We offer Desolventizer,Desolventizing.High quality,best service.