Oil Refining
10
1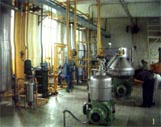 We supply Palm Oil Expeller from China.The Crude Oil temporarily stored in Crude Oil Tank is pumped into neutralizing tank by Oil Pump. The oil is mixed with alkali lye in Mixer and neutralized in Neu..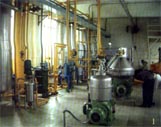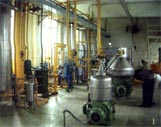 Oil Bleaching:High-activity clay is added into oil, mix and heat mixture of oil and clay to make the small particle of pigment absorbed on the crystal of clay. We are the Chinese Oil Expeller Manufact..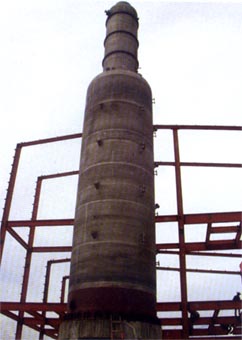 Oil Deodorizing: Most heat of bleached oil is recovered by heat exchangers.We are the Chinese oil expellers manufacturer for oil milling plants.

AGICO is the main Chinese edible oil refineries, who have specialised in the design and manufacture of winterization method to oil dewaxing. Moreover, we offer small oil expeller.High quality,best ser..
10
1
Flowchart

Seeds Cleaning Equipment

Pretreating Equipment

Oilseeds Press

Solvent Extraction

Oil Refining

Contact Us
Henan Kingman M&E Complete Plant Co.,Ltd(KMEC)

E-mail: info@oilseedspress.com


Tel: 86-372-5965148
Fax:86-372-5951936

Add:Suite A, 4/F, Jinhao Business Bld., Renmin Rd. Anyang,Henan,P.R.C.
PC:455000